MEASURES COVID-19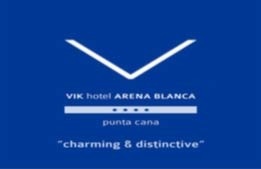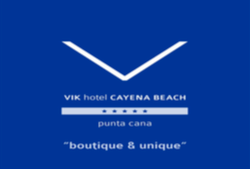 POST COVID-19 HOSPITALITY PROTOCOL

Greetings from VIK hotels Group in the Caribbean!
Dear partner,

After dealing with COVID-19 pandemic for months, we are prepared for a reopening of our resort on November 13th, 2020.

We all found ourselves in uncharted waters due to this pandemic reality that has fallen upon us, however our top priority always is the wellbeing of our staff members and our clientele and therefore we would like to share with you all the measures that will be in place, assuring a safe holiday for our visitors and staff members.

The implemented procedures are following the recommendations of the World Health Organization (WHO) and local authorities. To secure optimal implementation, continuous training and ongoing efficiency our resort is working hand in hand expert companies such CRISTAL, HIMAX and DIVERSEY to make sure we adhere to highest level of standards and secure continuously a comfortable and safe resort environment.

The most important regulations and procedures to be implemented for the Re-Opening of our Resort are the following:
• Apply the POSI – CHECK system from
CRISTAL Int. Standards
to train our staff to implement and operate with all corresponding safety -sanitary procedures throughout our resort and secure those procedures remain applied at its highest standards.
• Disinfectant carpets will be found at all guest entrances to the resort and disinfection tunnels will be implemented at the employee entrances.

• Disinfectant mats will be found at all guest entrances to the resort and disinfection tunnels will be implemented at employee entrances.

• General cleaning and disinfecting protocols will be reinforced

• Hands sanitizer dispensers will be installed and placed throughout the areas of the resort and within the rooms themselves for the use and comfort of our guests.

• Temperature checks with infrared thermometers will be carried out on employees, suppliers, and guests, especially at the entrance areas and closed spaces such as the restaurants, gymnasium, spa, children's area, etc.

• The use of masks will be mandatory for staff of all departments and will also be available upon Check In for our guests.

• We will expand the medical services to preserve the health of our guests and our employees and will have quick COVID – 19 detection tests available for whenever necessary.

• Implementation of the proper signaling system to be placed all over the hotel in order to keep everybody informed and aware of the regulations in place to secure social distancing. For both our guests and employee.

• This distance will be of at least 2 minutes (6 feet) between family unit

• This distance will be monitored especially in the areas where there may be a greater concentration of people, such as restaurants, front desk area, swimming pools, or the beach areas. The distance between beach /pool chairs, restaurant chairs, and tables will be adjusted, and marks will be placed indicating the distance to be kept.

• Opening hours will be extended in order to cope with the reduction of the sitting space available in the restaurants.

• We will encourage the use of reservations for different services, especially for restaurants as well as the watersports area, among others.

• We are reviewing and adapting all operating procedures and quality manuals to continue offering the highest standards of safety for our food and beverage offerings.

• A maximum number of people in bars and restaurants will be established, as well as an appointment system to control access to these areas. Guests will also be escorted to their tables that will be previously set up with fully disinfected tableware, cutlery, glassware, and napkins.

• The service will be adapted to the new reality, in such a way that individual portions will now be prioritized. The consumption of single-use packaging, the service of drinks at the table will be offered. A la carte service and personalized show cooking will be promoted.

• Room Ventilation will be intensified in order to ensure the flowing of pure air thru the whole room and we will be implementing COVID – SAFE disinfection methods in the rooms to improve the rest and wellbeing of our Guests.

• We are also providing our Employees with the necessary protective equipment and offering specific mandatory training to all employees & associates. As such, our staff, in addition of complying with all safety, disinfection and cleaning regulations before and after each service, will be fully trained to resolve any type of situation or question from our Guests.

We want to thank you for your invaluable support, collaboration, and commitment during this complicated time for everyone. We remain hopeful that this will all pass very soon, people will start traveling again, and we will, once again and with your help, continue to fulfill our customers' expectations and provide memorable vacations in a safe environment.

Sincerely,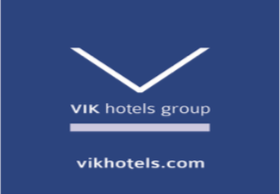 NEED HELP WITH YOUR RESERVATION? INSERT YOUR NUMBER NOW AND WE WILL CALL YOU FOR FREE
X